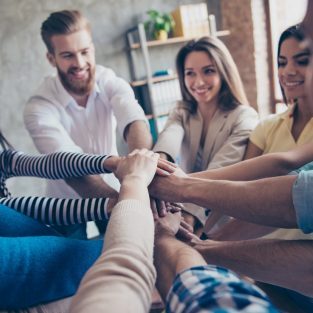 How to Cleanse Your Life: A Comprehensive Guide to Detoxing Your Body, Home, & Relationships – Part 5
1.

How to Cleanse Your Life: A Comprehensive Guide to Detoxing Your Body, Home, & Relationships – Part 5
Welcome back to the How to Cleanse Your Life series. Congratulations! You're making significant strides towards a toxin-free lifestyle. Your home and your car were addressed in Part 1. Your diet was addressed in Part 4 . Your colon was addressed in Part 3 and your social networks have been addressed in Part 2. Let's wrap it up and help you decipher where you may need support or clarity, or even just a reminder.
The Importance of Social Interactions for Holistic Health
In cleansing and healing, it can often feel like you are missing out on common interactions and fulfilling your social needs. Social needs must be met for sustainable and healthy relationships. The human is a pack animal. Social interaction creates an exchange of many hormones within the body that are required for sustained health.
The Lost Art of Community Living
In the modern world, we've become so isolated that we no longer see our extended families, we do not live in small, tight-knit communities and often, we don't even spend time with our immediate families. Instead we live on a time-orientated treadmill of work-home-work-home, etc. This all leads to illness and dis-ease.
Some of the healthiest communities with the least incidence of chronic illness are islander communities. These small communities are in close contact and have meaningful relationships with each other. We've become so isolated that we don't live in a village like we used to. Look at an island like Samoa. People there still live within a village atmosphere. When a baby is born, the mother isn't the only one responsible for raising the baby. The whole community does and the bulk of the population is extremely healthy. What we've lost is that sense of community and a real value in relationships that can sustain health.
Reclaiming Community Through Local Choices
There are small steps we can take today that can help us access fresh produce and a sense of community. Shopping weekly at a Farmer's Market can help you build a sense of community. Attending a Farmer's Market regularly can help you become familiar with your produce supplier, they often do know your name when you attend regularly. Even though 200 people might be at the market the day you go, if you're not there next week they'll remember and when they see you again they'll ask you if you're okay. This sense of belonging is what we miss. We're so busy going to work, looking after the kids and doing all the things that we have to do every day, that we forget to truly live, love and feed our souls. Life becomes like a checklist with everything coming down to items achieved or missed. There is no time given to experiencing things, only to tick things off the list.
The Holistic Approach to Detoxification
So, in summary, to cleanse from the inside out, you must look at what you put into your body, your environment, what you put in your body and how you relate to others. There is no simple checklist to cleansing but there is nature's bounty of fresh plant foods, water and a sense of community to help you on your way. I help many people detox their homes and teach them how to make sustainable, earth and health-friendly products to use in and around the home. From the makeup you wear, to the products you use to clean your home, from the food you eat to the relationships you give your soul sustenance from, it can all be as simple to achieve as reaching out for guidance.
How Our Health Experts Can Assist You
We help many people trying to regain their health. We have health coaches, mold toxicity practitioners, functional health practitioners and Integrative Health Practitioners on call to get you started on your health journey. We can help you with diet, detoxification,  exercise, supplements and lots of different types of alternative natural therapies that can help you heal emotionally and physically.
We can help you get back your energy, help you recover from chronic illness, manage your diabetes and get to the root of mystery illnesses as well. We can also help with cancer patients and autoimmune diseases.
Get in Touch
If you have any questions about any of the topics we have discussed in this article feel free to get in contact or you can write in the comments below. We would love to hear from you!
So that is the end conclusion of How To Cleanse Your Life Part 5. We hope you found this information beneficial. For more information get in touch with us by clicking here.