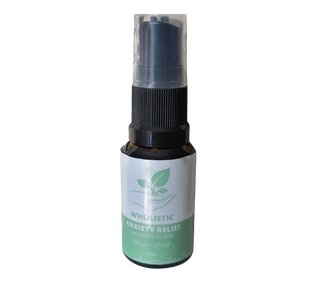 Wholistic Anxiety Relief
$36.00
Description
Essential Oil Blend Name: Wholistic anxiety relief
This essential oil blend specifically helps relieve anxiety. It has a gabaergic action, which means it helps to reduce symptoms by acting on the nervous system. When anxiety flares, you can spray it on your chest to help manage the symptoms. For more free guidance on managing anxiety get your free root cause analysis health assessment.
Is this particular blend for you?
Do you often feel anxious or panicked for no reason?
Do you often have feelings of dread or impending doom?
Do you often do you feel knots in your stomach?
Do you often have feelings of being overwhelmed for no reason?
Do you often have feelings of guilt about everyday decisions?
Does your mind feel restless?
Is it difficult is it to turn your mind off when you want to relax?
Do you have disorganised attention often?
Do you often worry about things you were not worried about before?
Do you often have feelings of inner tension and inner excitability?
If you answered yes to these questions this essential oil blend will help and can provide relief in these situations.
Size
15ml
Description of Blend
Gabanergic action.
Directions
Can be sprayed on the chest when symptoms flare.
Ingredients
Bergamot, lemongrass, lavender, and witch hazel.
We only employ pure tested grade Doterra essential oils. All mixtures are entirely natural.
Cautions
This product should not be ingested because it is only meant for external usage. Keep it away from kids and animals, and be careful to keep it out of your eyes, inner ears, and other delicate regions. Get your doctor's guidance before taking this product if you are pregnant.
Additional information
| | |
| --- | --- |
| Weight | 0.32 g |
| Dimensions | 0.65 × 0.28 × 0.65 cm |